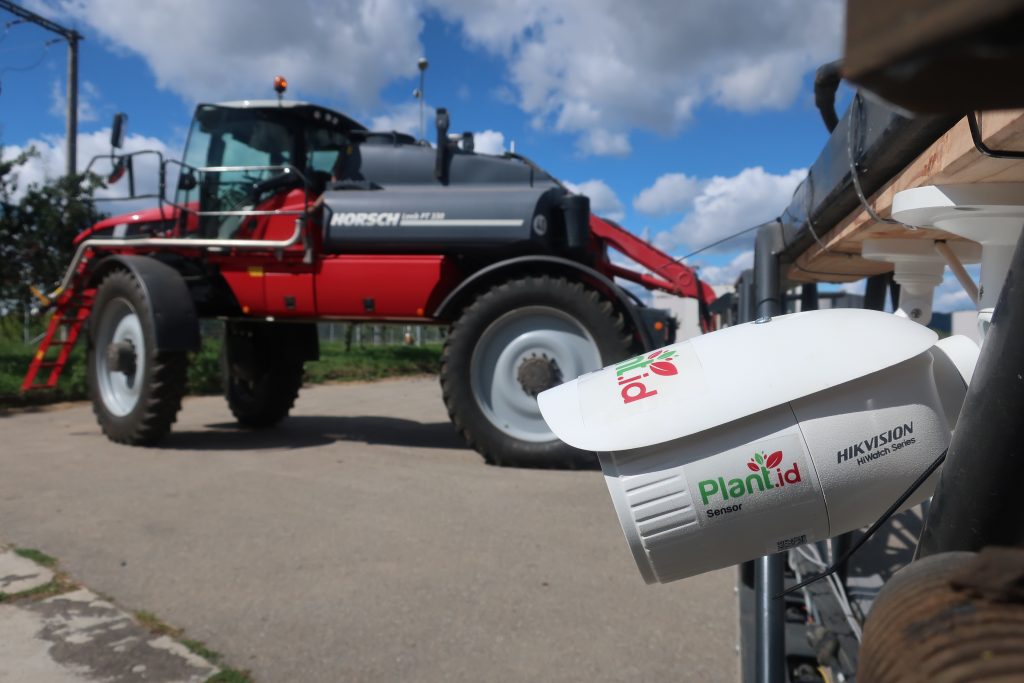 Plant.id Sensor consists of multiple high-res cameras and a computational unit. The computational unit process stream video from all cameras and analyses the image with machine learning to create extremely accurate application map including:
weed spots (including weed species)

crop health assessment (diseases detection)

crop damage assessment

crop counting

soil analysis

pests detection
Plant.id Sensor is a prototype. In 2022 it will be able to control sprayer valves in real-time according to the conditions.
Technology
The computational unit utilizes 472 GFLOPS of compute performance thanks to onboard FPGA chip (AI accelerator), it allow to run an advanced machine learning model to be ran on each of the cameras at once powered just with automotive power socket.
The machine learning model we use is based on the same principle as Plant.id API model, which is the current world state of the art in plant identification field (see internal evaluation and independent academic assessment).
See also
See also how we analyse fields with drones with Plant.id Sky service.
Let's work together
Interested in technological o business cooperation? Let us know on business@plant.id

A few samples of raw data from the cameras