machine learning plant identification solutions
Our main product: Plant.id API
Our API allows your developers to integrate the plant identification functionality into your product or service.
With the demo, you see how accurate our machine learning model is.
Feel free to send us a message if you need more info about the product or pricing. Some of the questions are already answered on FAQ page. If you are looking for more in-depth product news, check our blog.
Plant.id Sky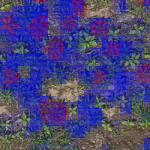 We can analyze photos from flying unmanned aerial vehicles and provide a detailed heatmap of the plant species within given the area. Product features
great results on low-res photos
output in CSV, JSON, GeoJSON
we can add custom crops or weeds
Product details >>
Plant.id weed scanner
Hardware device with a camera for weed detection from a moving vehicle. Unlike IR sensors, our system can detect different plant species and set up the right herbicide dosage. Basic info
Application: Precision Spraying
Business model: annual licence
Details: to be announced in April 2020