Plant.id is an API that identifies plant species and diseases from photos with machine learning. Send us images of your plant and get the possible suggestions with plenty of other information including representative images of the species.
But is it working the same way in every environment and light condition?
To answer this question we tested our API for whole day on three different plants at natural light. We took the picture every hour to compare the results from our API. The images were next artificially adjusted to higher contrast and brightness.
The results show that plant identification accuracy during the day was changed max. 15%.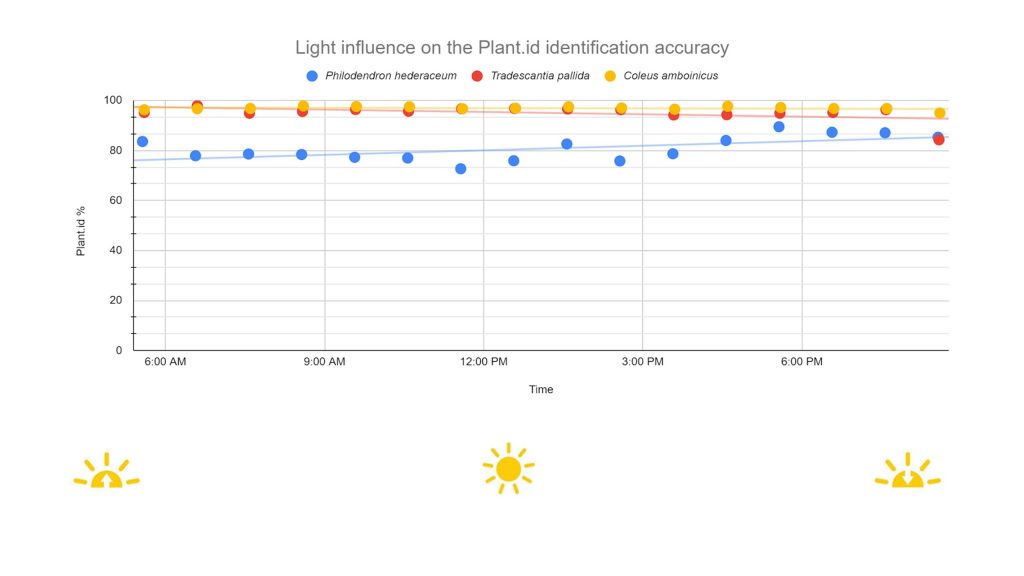 Results of our Plant.id API identification accuracy adjusted to higher/lower contrast and brightness.